Who We Are
At Childress Klein our intentions are simple: Create inspirational environments by providing exceptional customer service, innovative thinking and fully integrated end-to-end solutions that best position our clients for success.
As one of the largest private, full-service real estate companies in the Southeast, Childress Klein has developed more than 51 million square feet of commercial real estate in multiple verticals and owns assets valued at more than $3 billion. Building upon the culture and values of our founders Don Childress and Fred Klein, we are passionate about delivering exceptional customer service, collaborating with our clients and building relationships that last.
Led by subject matter experts who are passionate about real estate and creating environments that leave a lasting impact on their community, we take a hands-on approach to development, investment and management by putting our client's needs and interests first. Fueled by the belief that great experiences build strong relationships, we blend exceptional problem-solving skills with superior project management to offer our clients complete transparency and trust. Our multi-disciplinary teams are skilled at listening, sharing knowledge, researching alternatives and imagining new ways to improve and deliver the extraordinary.
Our goal is to be one of the most focused, thoughtful and dynamic developers in the area. We will maintain a hands-on approach to the market so we can respond quickly to fast-breaking opportunities.
– Fred W. Klein
---
Values
We exist to develop high quality profitable real estate projects, offer the most competent and professional property management possible and provide challenging and rewarding careers for our employees.
We are mindful of the mark our developments leave on the cities where we live and work. We develop only those projects that contribute to quality growth of our communities.
Tenants are our most valuable assets. We seek recurring, long-term relationships. To earn those relationships we realize we must work hard and go well beyond the normal scope of services associated with our industry.
We believe in meritocracy. A person is judged on performance, not on length of employment or background. We believe in promoting from within our organization whenever possible and do so based upon individual competency and achievement.
We believe in the fundamental dignity and value of each of our employees. We believe that work should be fun and rewarding. We expect our employees to take pride in themselves and in their performance. And we expect our employees to return some measure to the community from which they earn a living through both financial investments and time commitments to charitable, education, and artistic institutions.
We seek long-term recurring financial relationships with our lenders and financial partners. We accept with serious purpose our fiduciary responsibilities and seek to discharge them properly. We believe our success rests on being innovative and occasionally taking bold steps in the development of new projects. We always seek, however, to finance our projects in a conservative manner to afford maximum protection to our lenders, our employees, and our partners.
130+
Employees Across the Southeast
35 yrs
of operations since 1988
Sustainability
No matter the project or location, we are committed to reducing the environmental impact of our projects and operations. Our teams work closely with our clients to embody the best environmental design practices, including utilizing the latest technology and creating innovative and tailored solutions that work for their organization.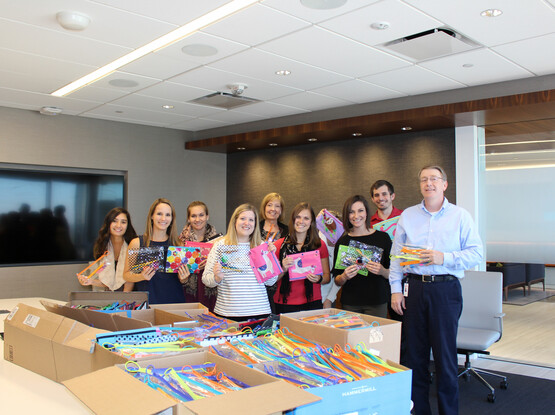 Culture & Community
Want to make a difference? So do we. At Childress Klein we push each other to be better, support one another through challenges, and seek to make a difference wherever people work, live, and play. We encourage and empower every employee to give back to our communities by devoting their time and talents.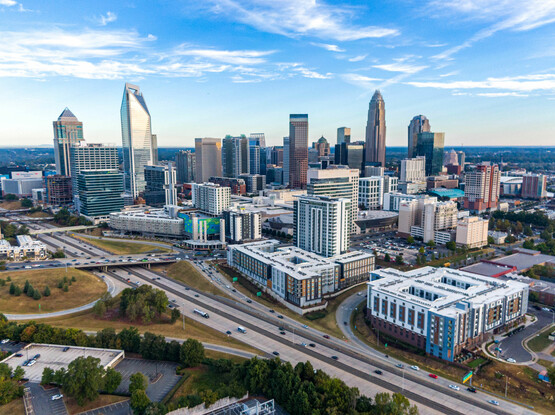 Our History
Today, with our long-standing commitment to supporting growth and innovation, Childress Klein has grown from two employees in one tiny office to more than 130+ employees in offices located in Charlotte and Atlanta. Since our inception, we have developed, managed and leased more than 51 million square feet of mixed use, office, industrial, retail, self-storage and multifamily properties in the southeast.