Client: Smith Turf & Irrigation is a family-owned golf course maintenance and irrigation equipment firm, and one of North Carolina's Top 100 Private Companies (2018, NC Business Insider).
Assignment: Since 2015, Childress Klein has been Smith Turf & Irrigation's trusted advisor and real estate portfolio manager, working in concert with the company owners to manage and negotiate STI's leases and renewals, strategically acquire and dispose of properties, and oversee the organization of their twenty-one showrooms and service facilities across the Southeast. Childress Klein provides STI with expert representation on the following strategies: lease vs. own analysis, due diligence management, along with negotiation services and other services providing for full-service portfolio management and optimization.
Impact: Childress Klein has streamlined the management of Smith Turf & Irrigation's real estate holdings, endeavoring to minimize operating costs and maximize efficiencies across their portfolio of 150,000 SF. Along with Childress Klein's high-level of service and detailed reporting, our network of trusted brokerage firms across each state, has allowed Smith Turf to experience seamless transaction execution.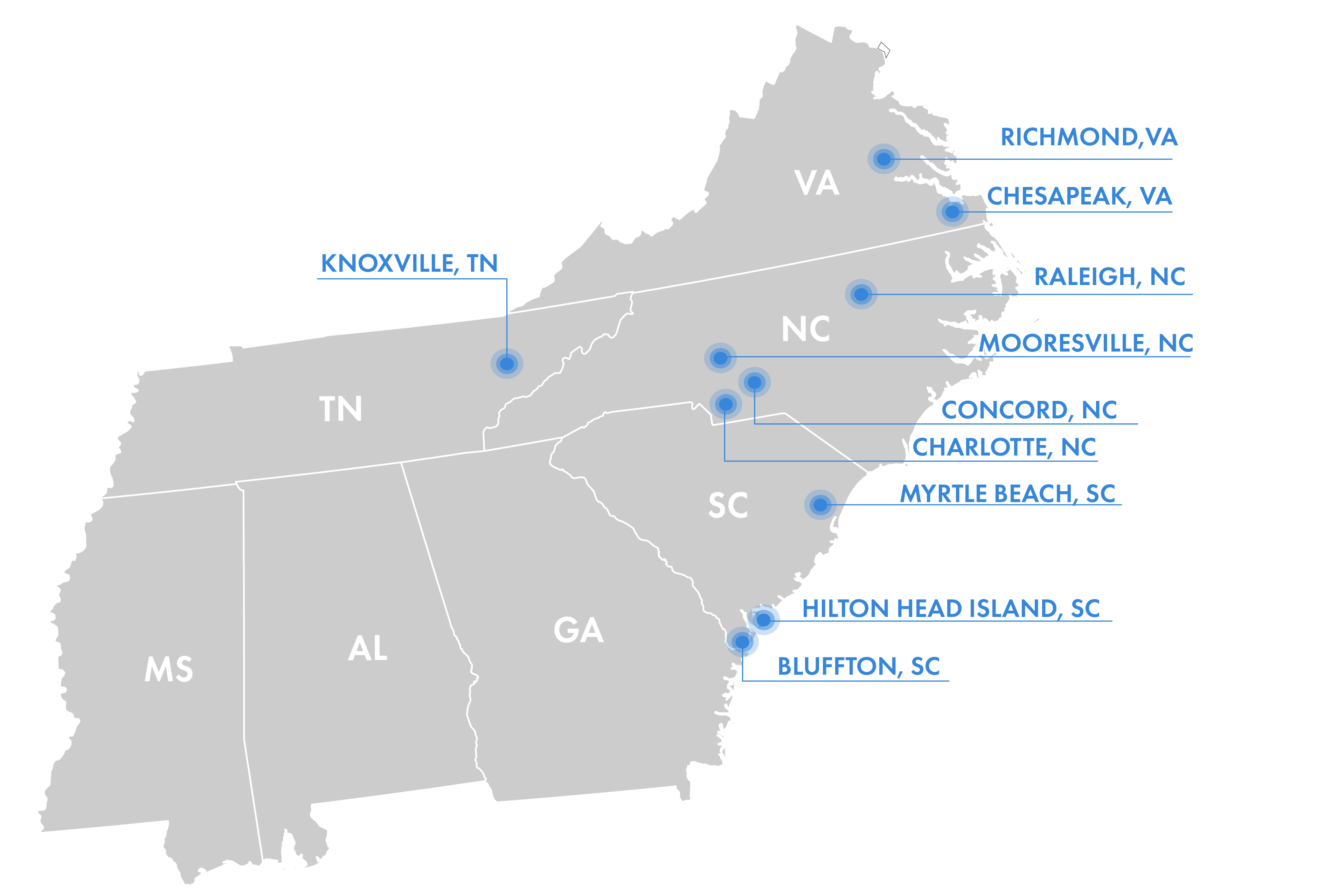 Locations
Albemarle, NC  – 20,500 SF (2016)
Bluffton, SC – 4,800 SF (2018)
Raleigh-South, NC  – 3,000 SF (2018)
Raleigh-ACC, NC – 6,000 SF (2018)
Mooresville, NC – 5,000 SF (2018)
Knoxville, TN – 6,000 SF (2018)
Chesterfield/ Richmond, VA  – 3,500 SF (2018)
Myrtle Beach, SC – 5,400 SF (2017)
Concord / Kannapolis, NC – 15,200 SF (2018)
Charleston, SC – 10,050 SF (2018)
Chesapeake, VA  – 5,040 SF (2017)
Hilton Head – 2,000 SF (2017)