Where Charlotte Connects.
The Concourse is a mixed-use business park developed by Childress Klein. Located at the interchange of West Arrowood Road and Interstate I-485, across from Topgolf — this 250-acre master planned development encompasses approximately 1.6 million square feet of industrial space, 73,000 square feet of office and retail space, a 140-room hotel and 270 multifamily units.
The development enjoys significant I-485 frontage, with easy access to I-77 and I-85 providing easy commuting and travel times to and from the property. I-485 offers visibility and accessibility to 98,000 cars passing by the site each day.
Steele Creek has experienced unprecedented growth in the last decade defined by new Class A office space, destination retail, and a robust industrial sector. A variety of unique activities and entertainment options, such as the U.S. National Whitewater Center, the Charlotte Premium Outlets, and outdoor recreation on Lake Wylie have helped make Steele Creek one of the fastest growing ZIP codes in the United States.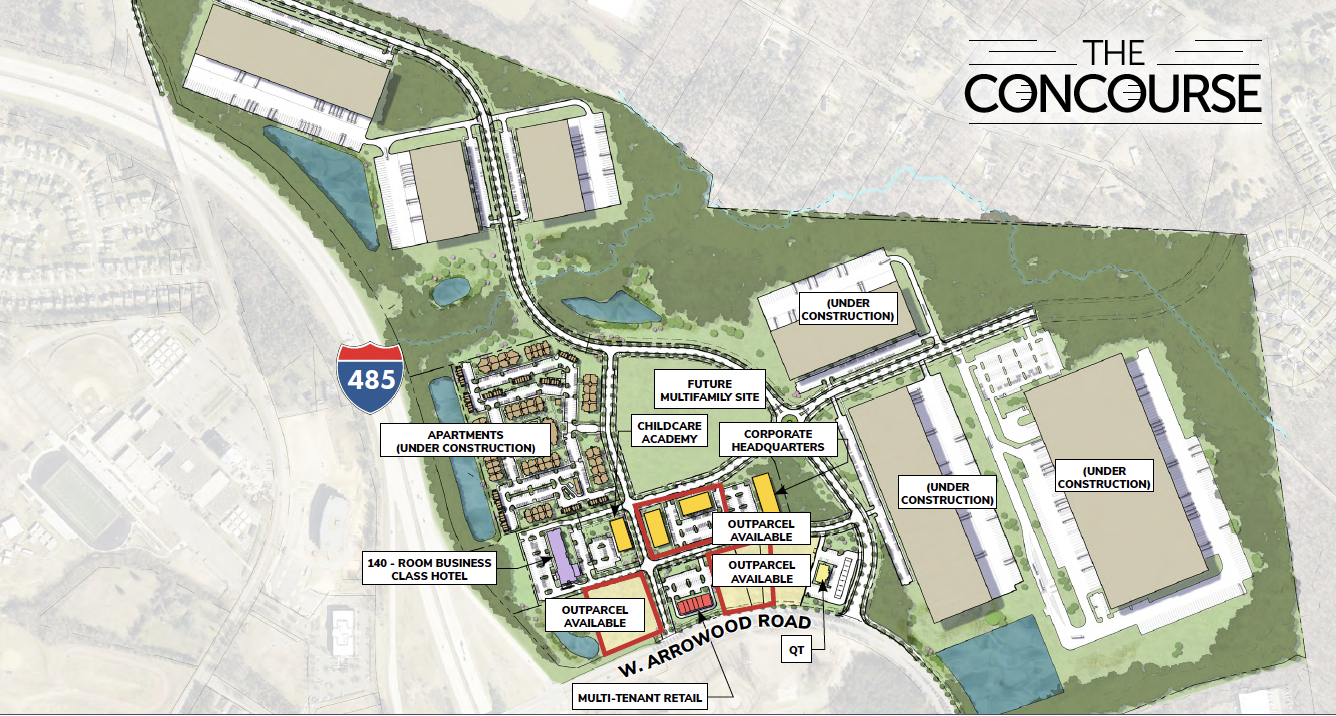 Property Details
1.6 M SF of Industrial Space
73,000 SF Office & Retail
140-Room Hotel
270 Multifamily Units